Thanks to all of you who joined in my live weather briefing and chat. I will do it again Friday evening at 8:30pm CDT to discuss the latest with Isaac again. Here is the latest satellite image and spaghetti model tracks with the NHC track. Again, a tad further west than earlier today. Right now still feel near the AL/FL border is possible for landfall around TUE/WED.
One thing I don't think the models are picking up on, yet, is the possible quick reintensification once Isaac returns into the Straits of Florida and eastern Gulf of Mexico where water temperatures are
very warm and just right to fuel a tropical system. That is why I think Isaac could become a strong category 2 hurricane before reaching landfall. I will do another brief update Friday late morning and a full forecast discussion and update during Friday afternoon. Please check back for the latest.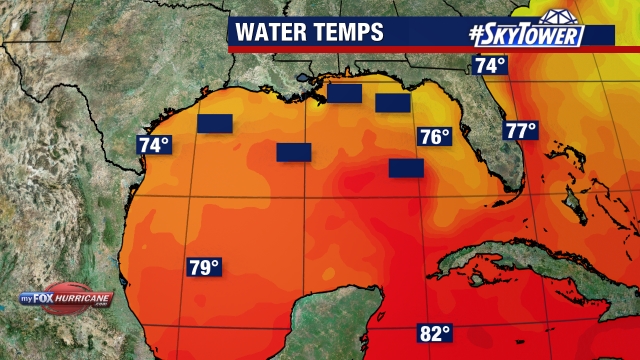 Thanks for reading and following,
Dale